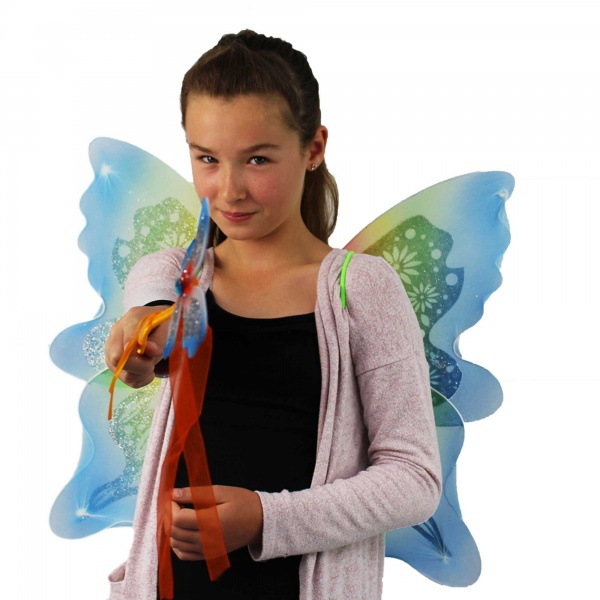 £10.00
Our large rainbow fairy wings are our biggest wings and make a bold statement- I wanna be a fairy! Oodles of glitter, a matching wand and bright colours will make you stand out from less well attired fairies.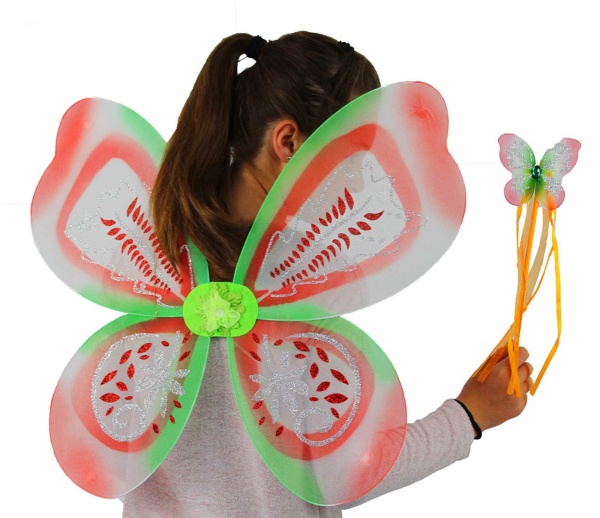 £6.00
Our acorn fairy wings are sooo popular withTinkerbell fairies! Gold, green and orange fairy wings with a matching fairy wand, and plenty of glitter- what more could you want?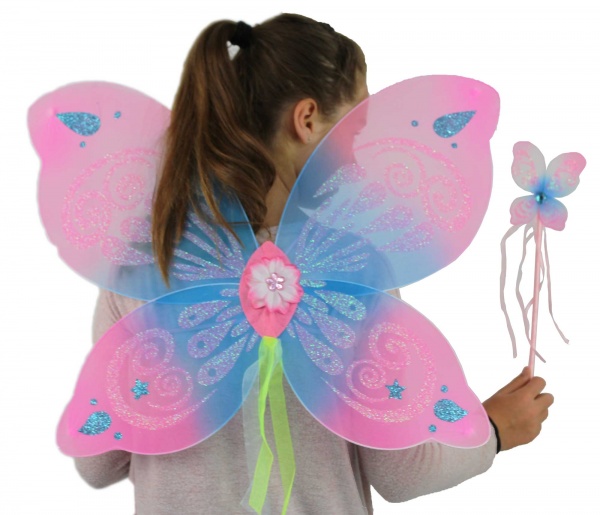 £6.00
These medium swirl fairy wings are a firm favourite with our customers and look wonderful- a combination of turquoise and light pink with lots of glitter, and a matching wand.